...well "Nick" was starting to look pretty flaky there but this seems at the very least interesting....
This Is What Happens When You Report Historical Sexual Abuse To The Police
Exclusive: In his first interview, a survivor called David reveals being groomed aged 15, being taken to dinners with MPs and then abused in the notorious Dolphin Square apartment block – and the long search for justice that followed.
posted on May 7, 2016, at 8:04 a.m.
Patrick Strudwick, BuzzFeed LGBT Editor, UK
David was groggy when he woke up, he says. As he looked around, he knew where he was, because he had been there before: an apartment in Dolphin Square, central London. There was something else that was familiar. He was, he says now, wincing, "naked".
He was 15. His eyes flicker up to the right, reliving those moments in 1982 as if he were back there.
"It's obvious that something's not right," he says. "It's extremely painful." Memories from the night before would intrude in flashes – being taken to a restaurant, to a table of men, and being told who they were: politicians, businessmen, senior members of the Church of England. Sometimes other boys his age were there too.
As he looked down there would be another clue. "There's blood and bodily fluids," he says. The blood would be his, but the semen was not. He did not know then that it would take more than 30 years to try to find out whose it was.
This is a story about a secret. At its heart is a man who has spent his life searching for justice but kept being denied it, blocked by forces he found hard to understand. Dominating everything, however, was a prolific child abuser with establishment connections whose name has been kept from prominence – until now.
When BuzzFeed News began investigating this story, the details, which pointed to a clutch of paedophiles operating across some of our most powerful institutions, seemed at first too grim and too outrageous to hold up. That was until we started examining the evidence, until the files began to surface, forced into the open through the Data Protection Act and the coroner's court. These files not only corroborated David's story, but expanded on it. There were details he wished he had not discovered.
What emerged casts a different light on what we have heard. It reveals how a child from a loving family comes to fall into the hands of powerful predators, how boys like him were brought from the countryside into the capital for sexual exploitation – and what is stacked against them when they come forward. Most surprising is what this case reveals about the police: how despite the prominence now afforded to sexual abuse, they continue to behave in strange and unaccountable ways. Ways that lead to troubling questions.
David, now 49, sits upright in an armchair, hands gripped together, revisiting as much as he can. He has decided to forego his right to anonymity ­– for his real first name and photograph to be used – in the hope that he will, at last, be heard.
We talk in a hotel room for two days. It is the start of the investigation, and as David begins it seems his story is centred on sexual abuse – until something perhaps more startling appears.
There are things he has never said aloud to another person.
It was a family friend who first took an interest in David. His name was Gordon Dawson.
In spring 1982, two months after turning 15, David moved with his parents and older brothers to Skendleby, a small, picturesque village in rural Lincolnshire. Pretty cottages punctuated the vast fields and farmland stretching out around the village. Dawson's property came within two fields of their home.
David loved country life. Rarely watching television or reading newspapers, he instead preferred riding and cycling, and was, he says, unworldly for his age. He was very shy and very skinny, with a mass of dark hair atop sharp features.
David's father had previously had business dealings with Dawson, who was a landed farmer. And so when one day Dawson came to the family home to apologise for his uncle clipping David's mother's wing mirror, there was already a connection.
The visit sparked a close friendship between Dawson and David's parents, enabling him to pop in for a chat several times a week.
"He was big, broad, burly," says David, with "wraparound" hair, and seemed "jovial, warm, and very clever". David was aware of the power and wealth Dawson enjoyed.
"He was a big figure locally, a local ombudsman, involved in the church and the local dioceses. Well-respected, well-connected, knew everybody."
Dawson lived with his wife in Dalby House, a huge country estate set in a thousand acres of land. It was there, amid the hedgerows and woodland of the estate, that Dawson indulged in his favourite pastime: shooting. He liked to include local boys in his pursuit. He would hold days for them called the "Young Boys' Shoot", says David, and never expected payment.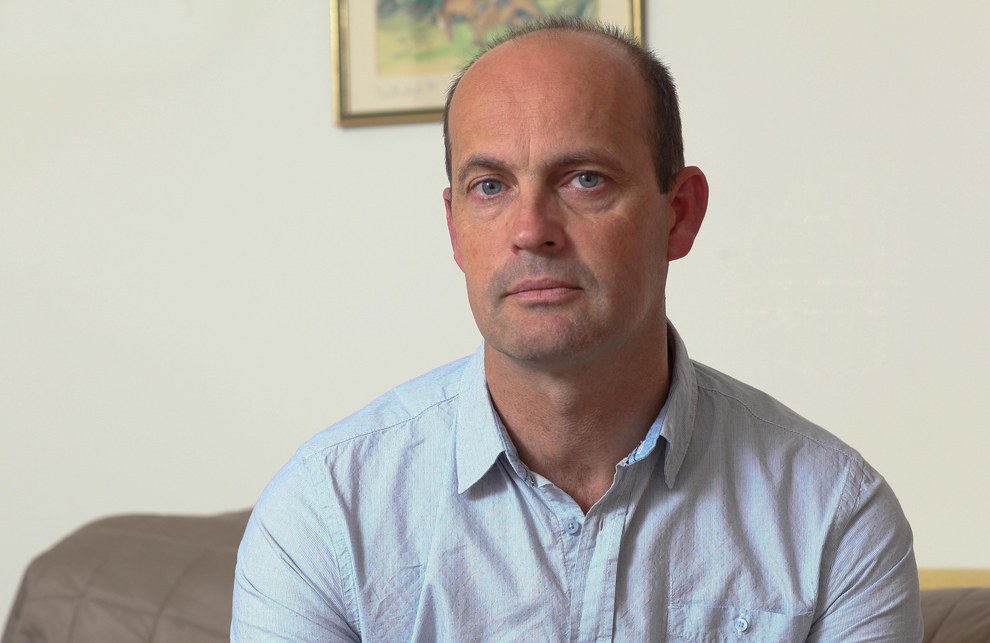 ...continued...
https://www.buzzfeed.com/patrickstrudwick/this-is-what-happens-when-you-report-historical-sexual-abuse