KernelMag > The Early Internet
Unraveling the Internet's oldest and weirdest mystery
By Kevin Morris on March 22nd, 2015
http://kernelmag.dailydot.com/issue-sec ... enet-spam/
At Google's public Usenet archives, only one message remains with a subject line that reads "Markovian Parallax Denigrate." And the name on the sender's email address was curiously familiar to anyone who happened to be a national security wonk: Susan Lindauer, a former journalist who was arrested in 2004 after allegedly serving as an agent of Saddam Hussein's government. She's has since become a purveyor of sundry conspiracy theories, from a Lockerbie bombing cover-up to 9/11 trutherism.
Some have postulated the Markovian Parallax Denigrate was a code or a cipher or even a Web version of a shortwave radio numbers stations, something CIA agents likely have used to relay messages. Others have suggested Lindauer's enemies attached her name to the emails, creating a deliberate misinformation campaign to smear her for her attempts to reveal the real identity of the Lockerbie bomber. The most detailed and widely cited theory, in this regard, was posted by the blog Rigorous Intuitions in 2006.
Saturday, February 18, 2006
Markovian Parallax Denigrate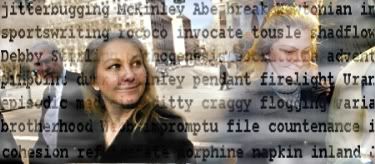 http://rigorousintuition.blogspot.com/2 ... te_18.html
Hat tip to Adam Gorigthly and Dreams End.
search.php?keywords=Markovian+Parallax+Denigrate
search.php?keywords=Lindauer